News
August 25, 2017: Back Home from Hudson River NY Carousel Delivery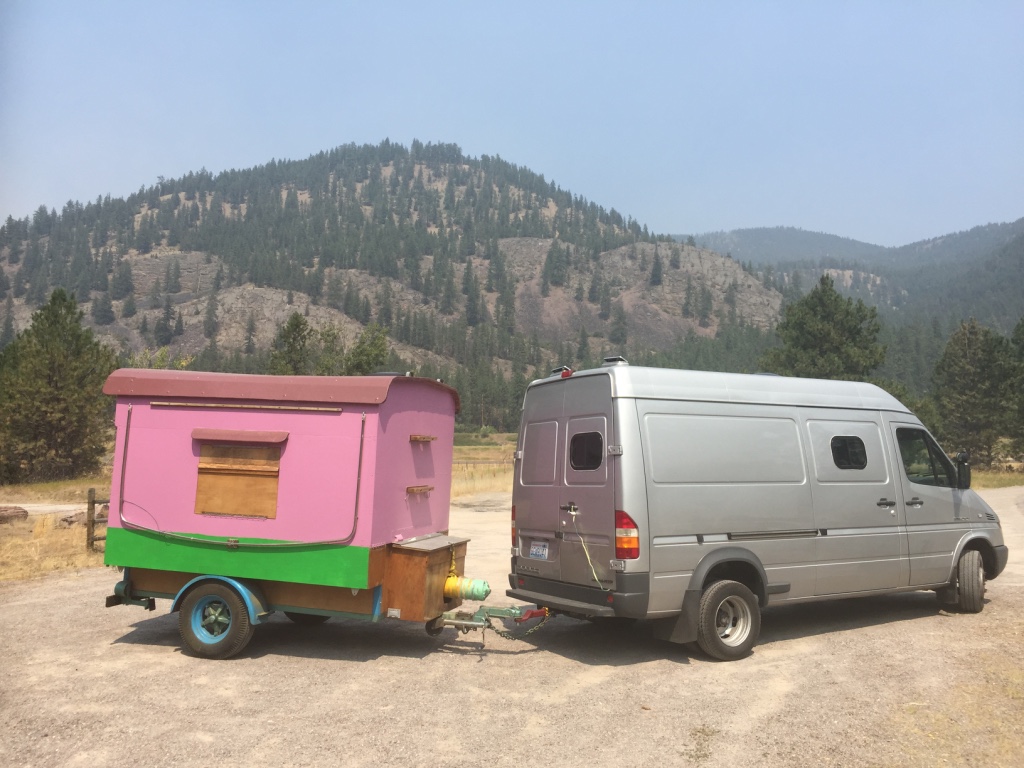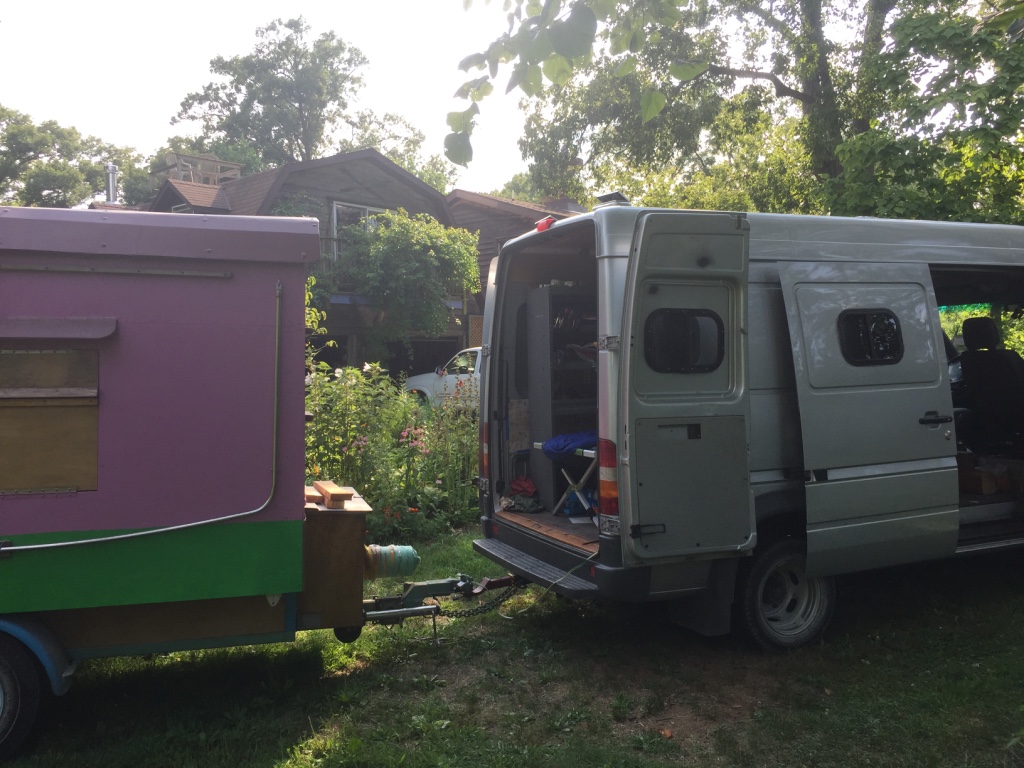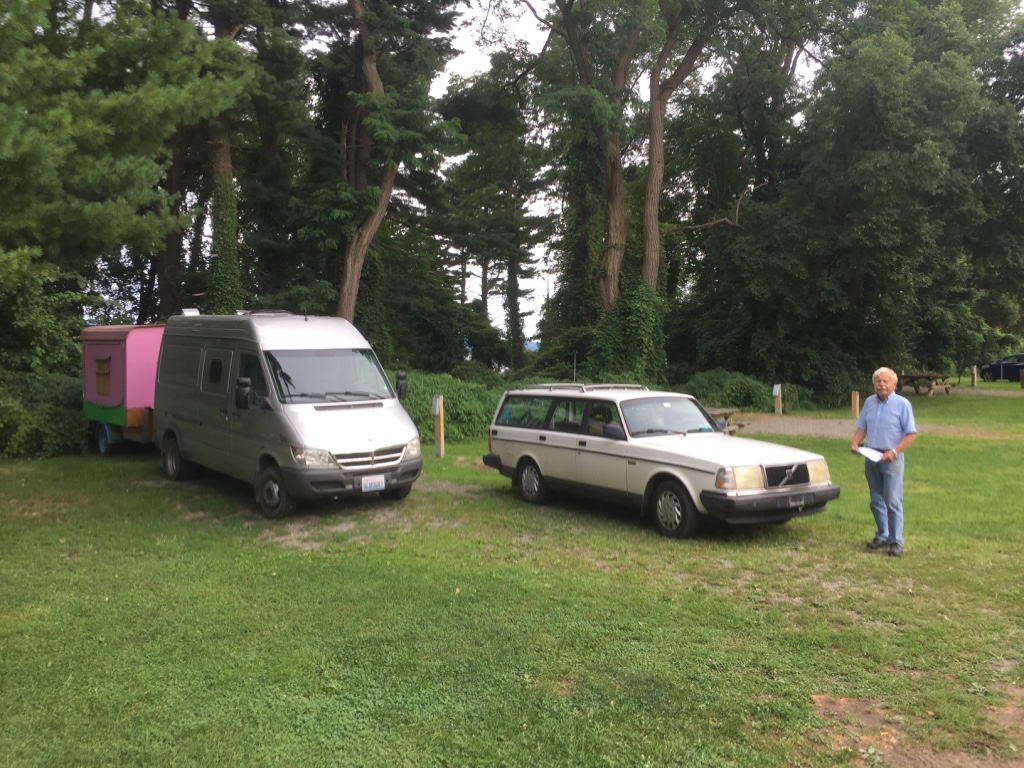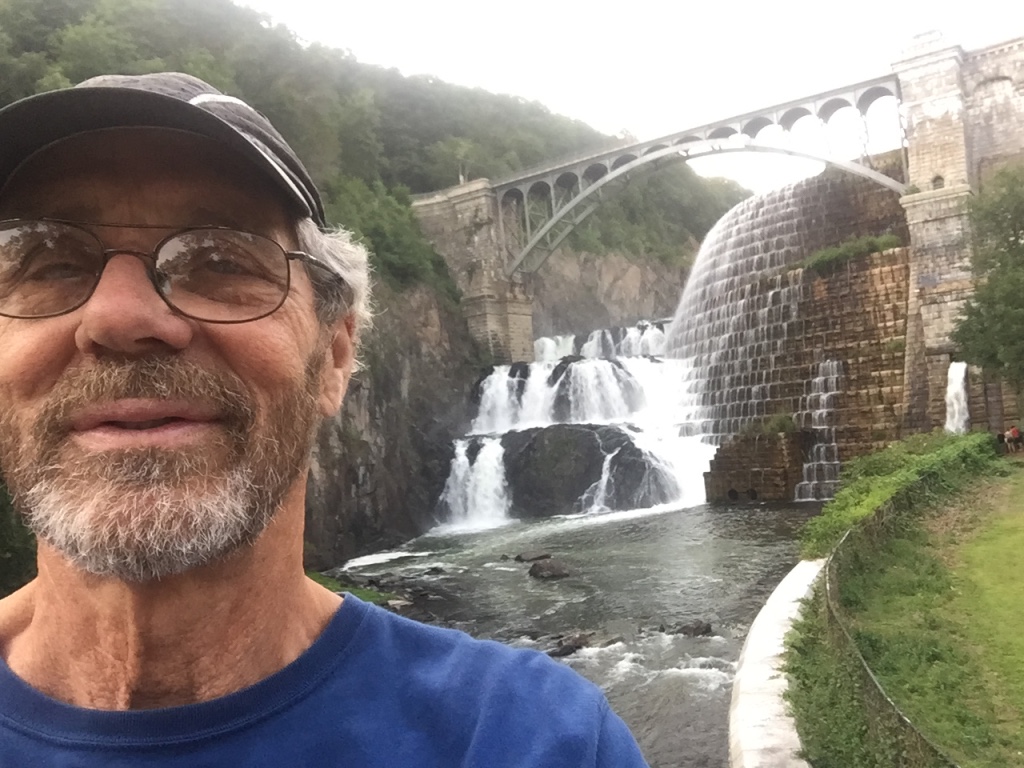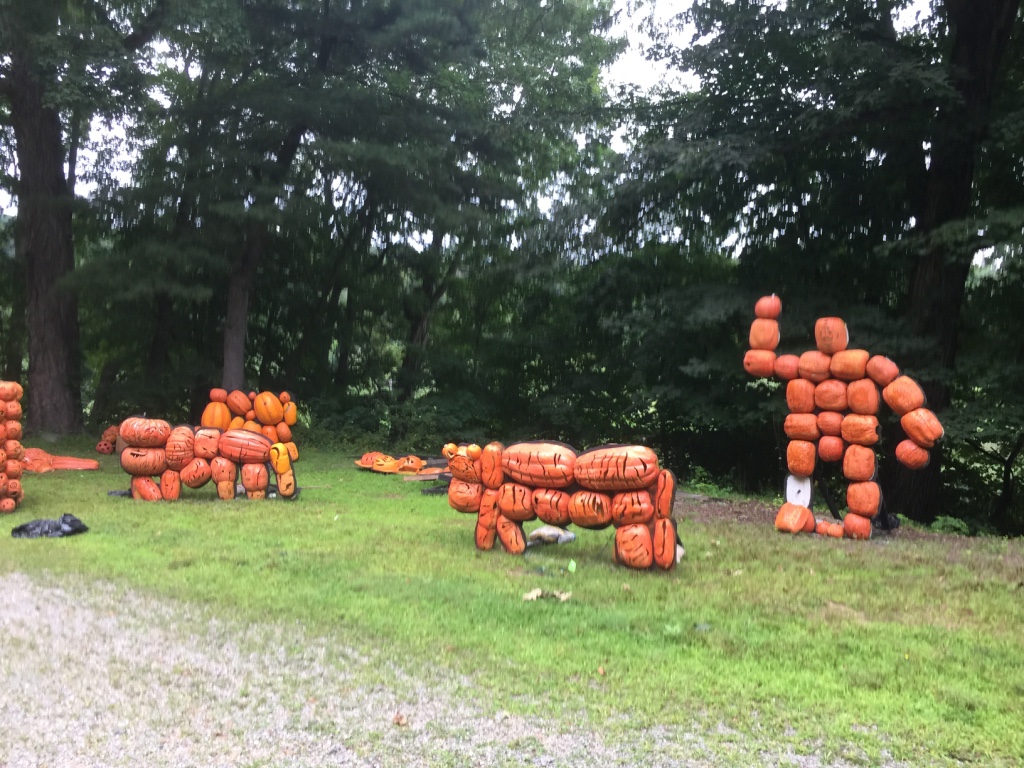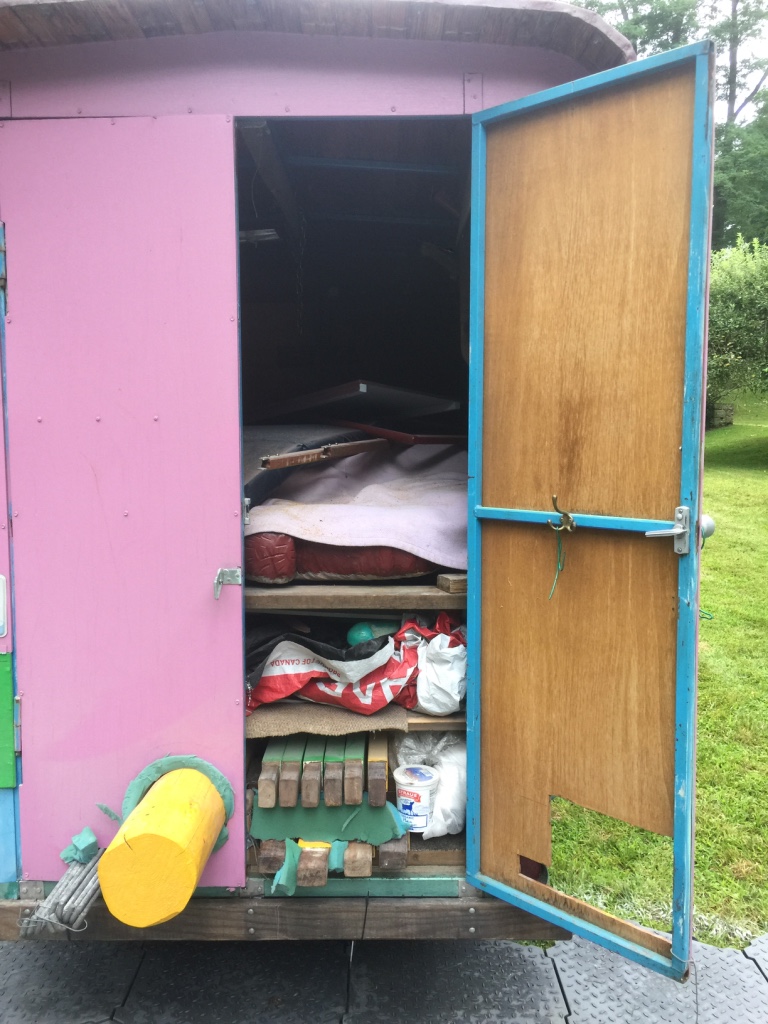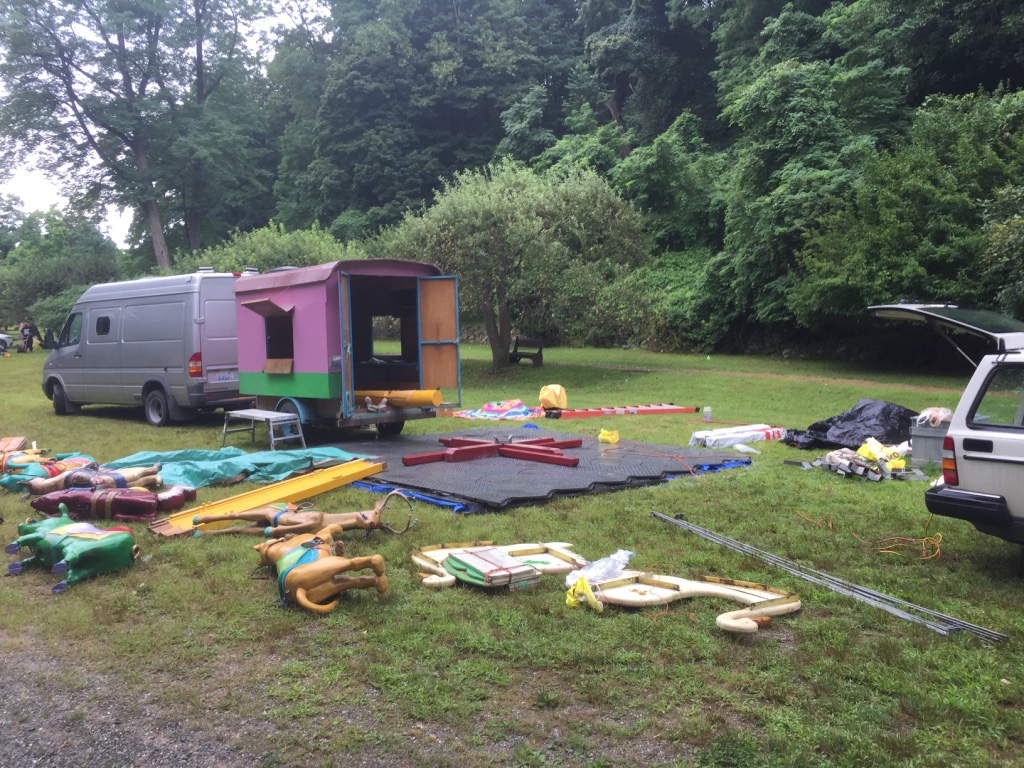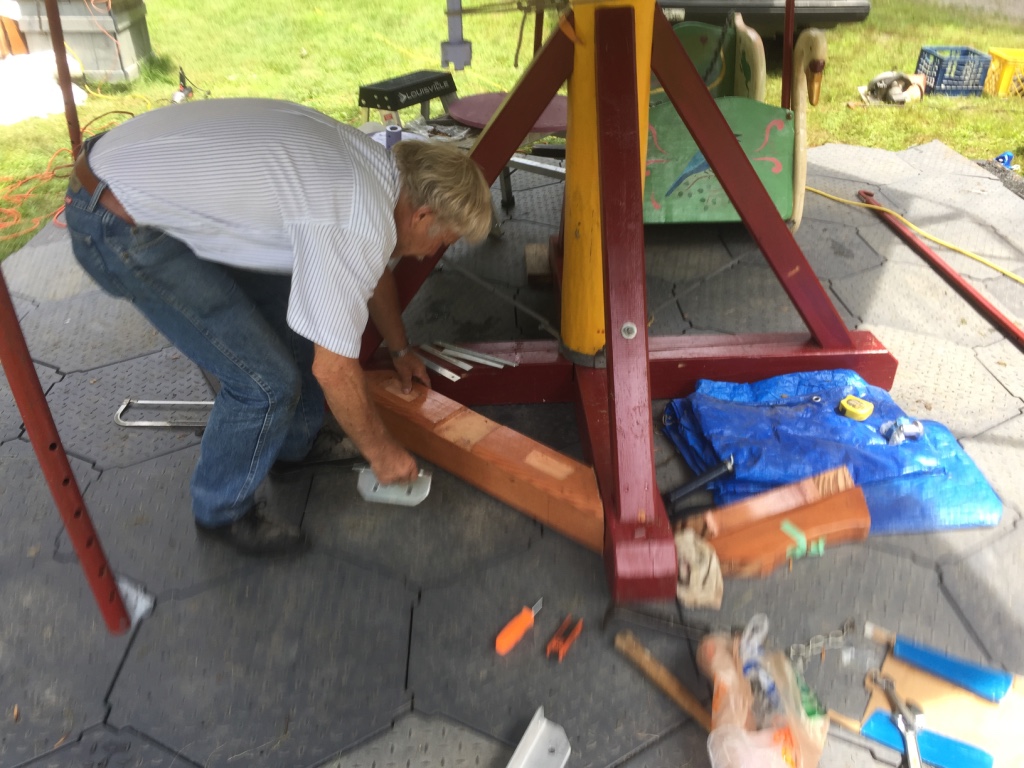 It was a long stretch chipping away at asphalt, concrete, blinking light and pothole miles; finally the rig rolled onto the Van Cortlandt Manor site, Croton-on-Hudson, NY, home of the Great Jack O' Lantern Blaze 3,240 miles one way from Port Townsend, Washington. Two major but brief friend relief and recharge stops along the way (Iowa: Jim 'n' Jane and Pennsylvania: Wolfgang) and ditto on way back; a huge help, virtually making this late season carousel installation trip feasible. Wolfi and I camped across the train line at Croton Point Park, enjoyed warm heavy rain the first day for setup then some normal slightly warm summer weather. Without a workshop or abundant set of tools Wolfgang and I got the heavy wooden centerpole vertical (no one saw that happen!) and assembled a few more parts then called it a day. Day 2 we got the mechanism running and installed the new-old handcrank drivetrain, lots of fastening, fitting and fine adjusting had to occur. Third and final day the tricky scenic panel installation was accomplished then the animals hung up onto the poles, chains and sweeps. More adjustments, clean up, cover everything with tarps (pavilion will come later but wind, sun and rain will kill the carousel in about one season) then departure back to Pennsylvania basecamp.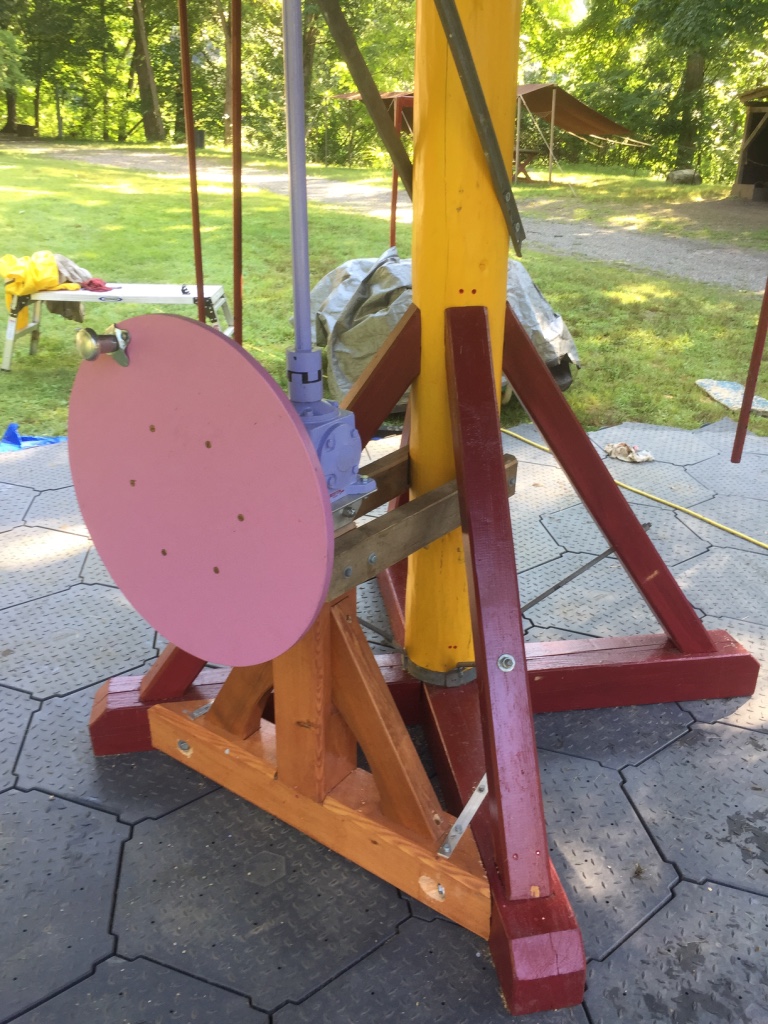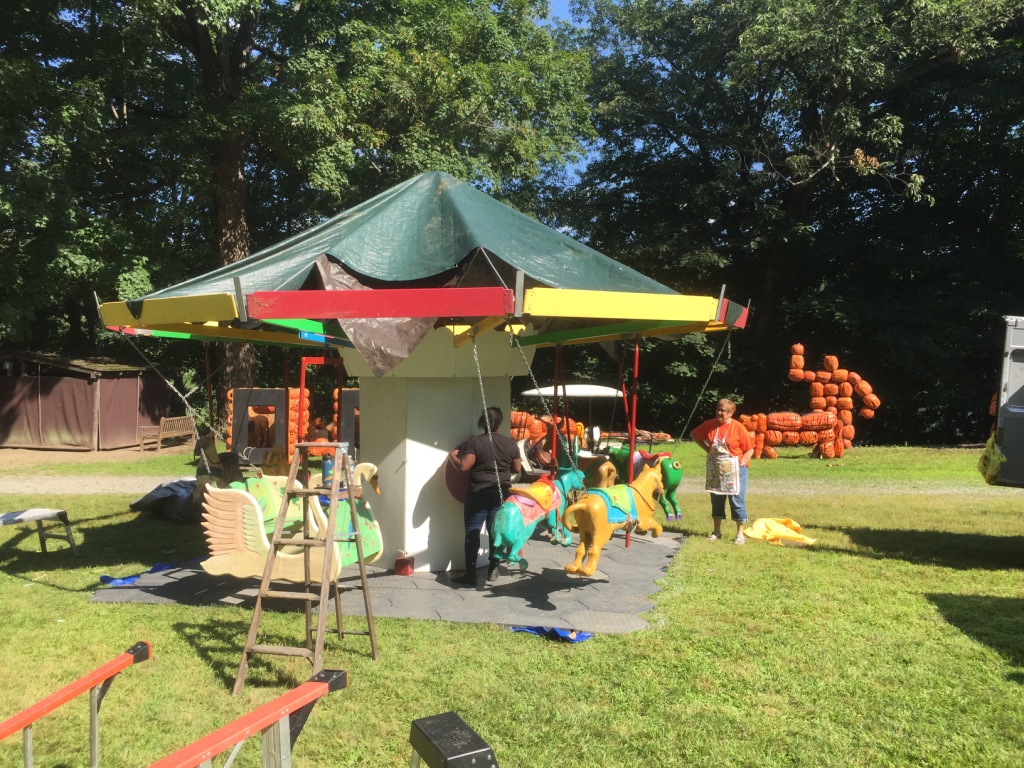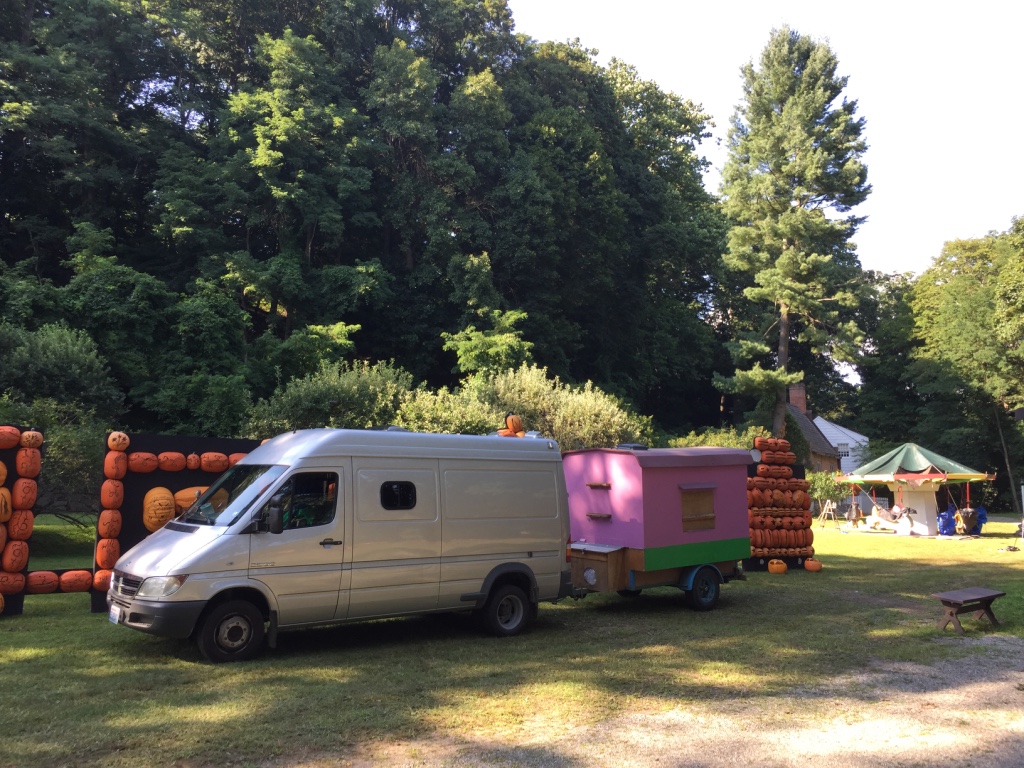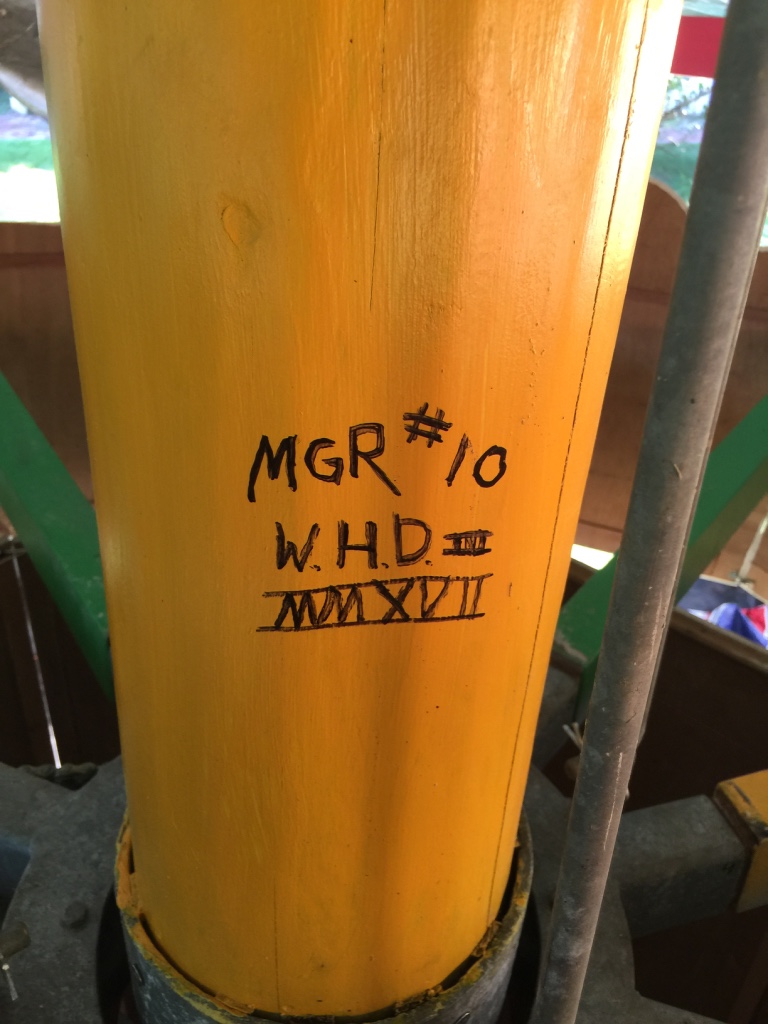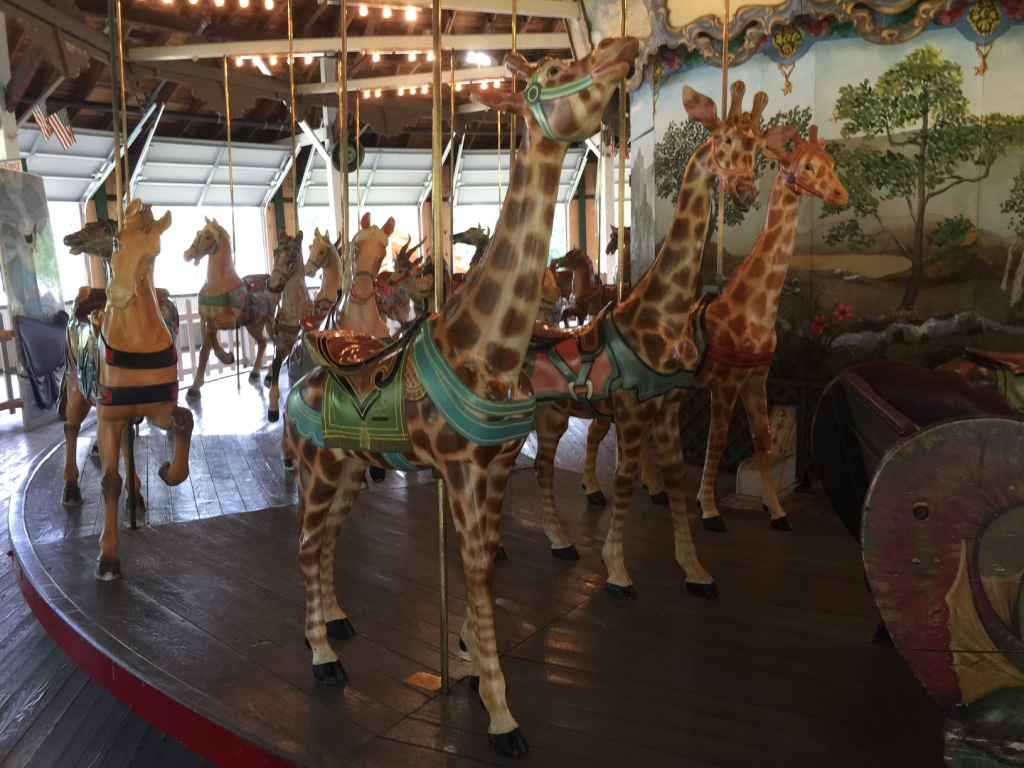 In Pennsylvania Wolfi and I visited Pen Argyl, home to a classic antique Dentzel carousel. After one more good night's sleep I venture out again to the road west. Only about a thousand miles to sanctuary, Jim and Jane's Mississippi bird forest, did it in two long pot holed days. More rest and pond swimming at Woodwind, visits, stories, then must continue on while still functional. Now the longer road ahead, over 2K miles to Port Townsend. Kids say they will meet me in Madras, Oregon to view eclipse totality. I say yeah and let's find some BLM land to camp on, it happens.

After a great totality visit and experience came the long, late and heavy traffic jam drive home, north on I-5 to 101 Hood Canal. A traffic grid lock record for me unless I'm overlooking something from my Los Angeles childhood, I don't think so, it was extremely bad. Back in Port Townsend Tuesday August 22 at 3:30 a.m. safe and sound, less carousel #10. It's new permanent home is on the Hudson River, other side of the continent from Point Hudson in PT. MGR#8 is the only carousel I have at home in Port Townsend now, it probably won't be present at the Wooden Boat Festival this year, complications.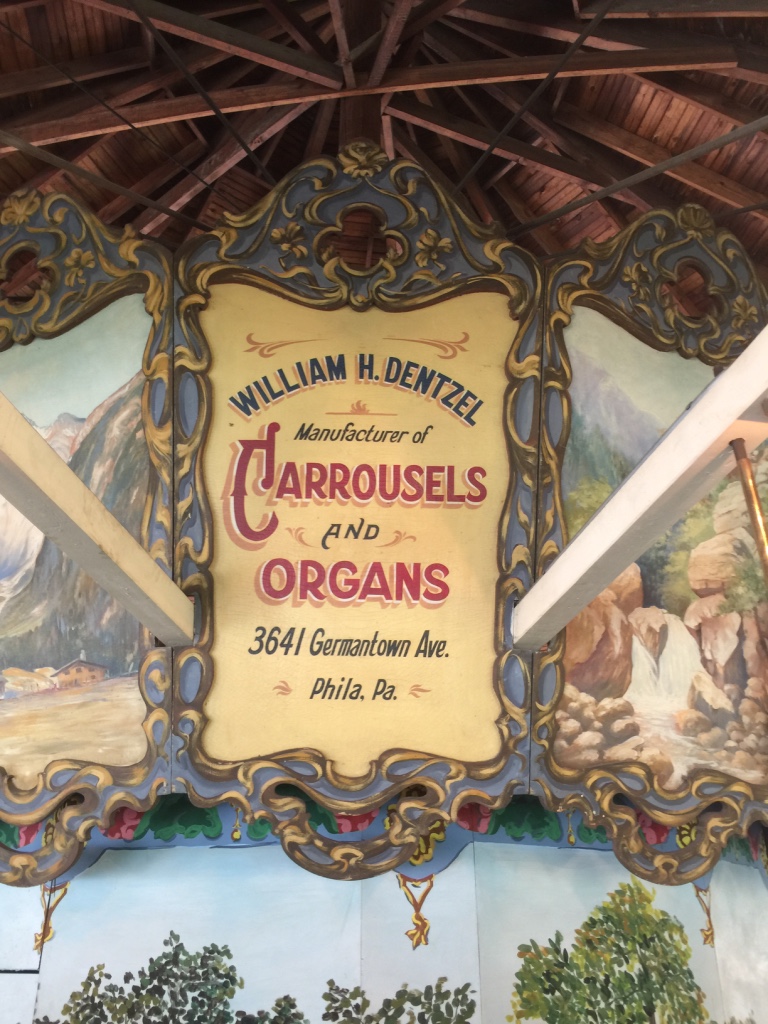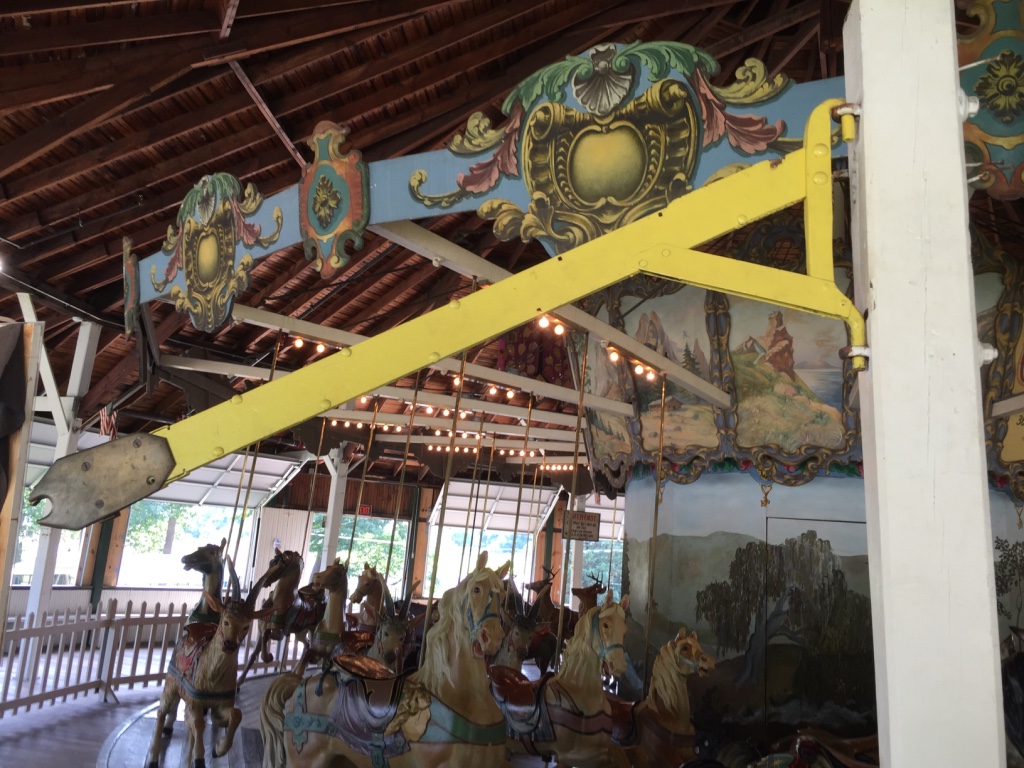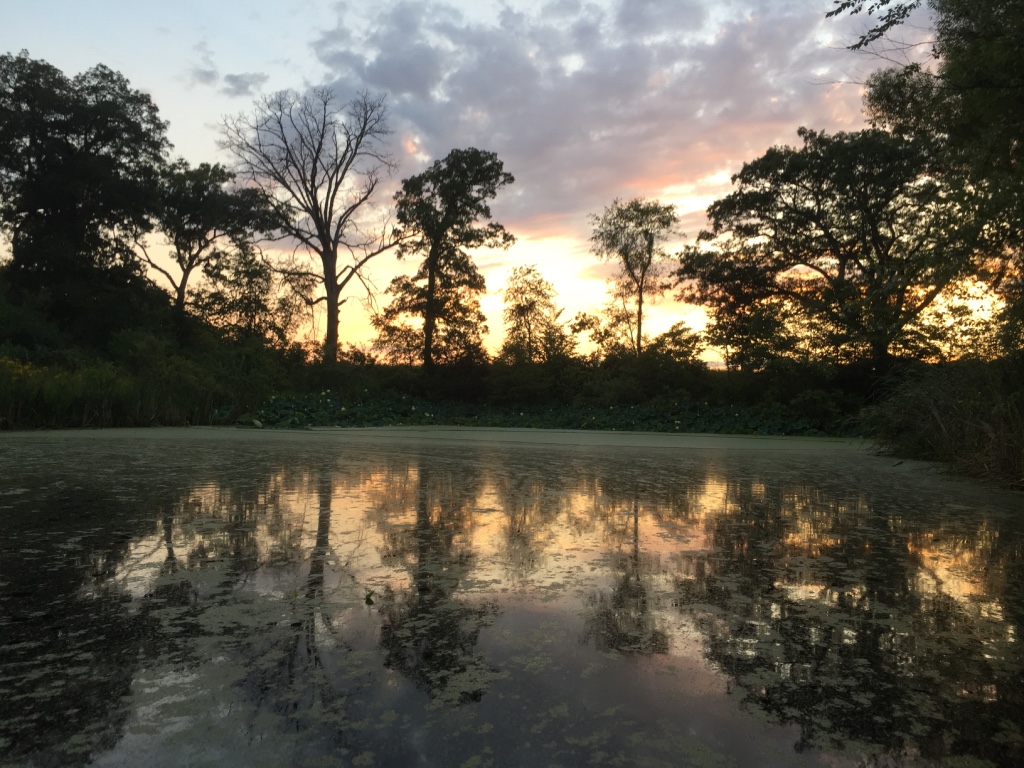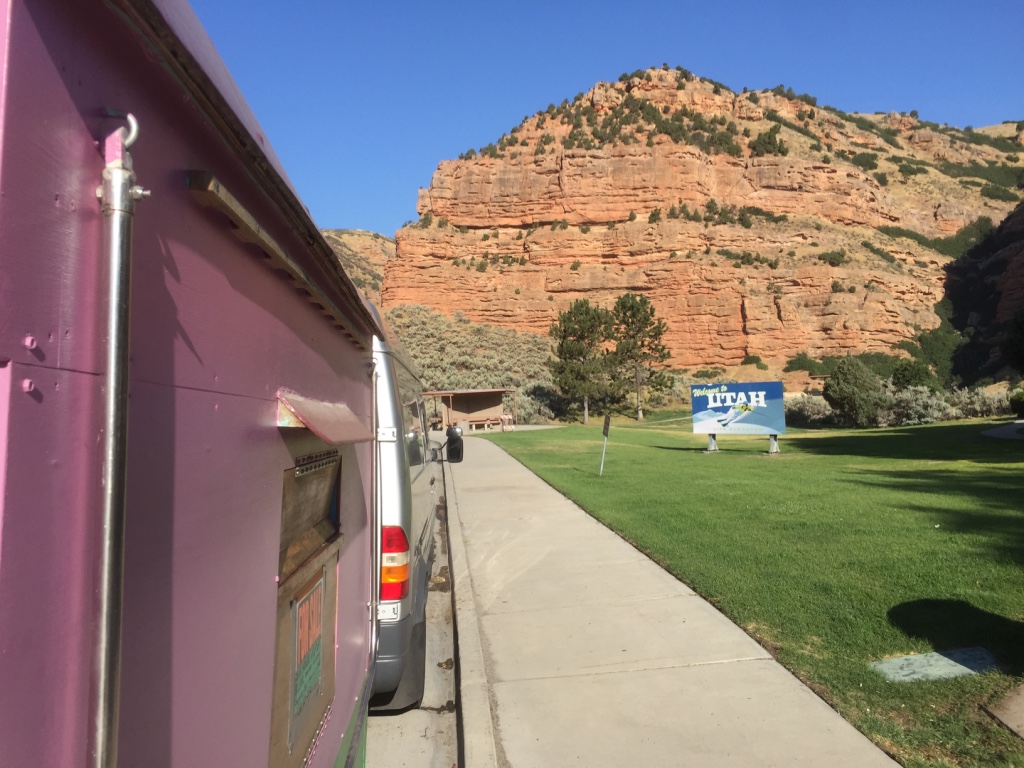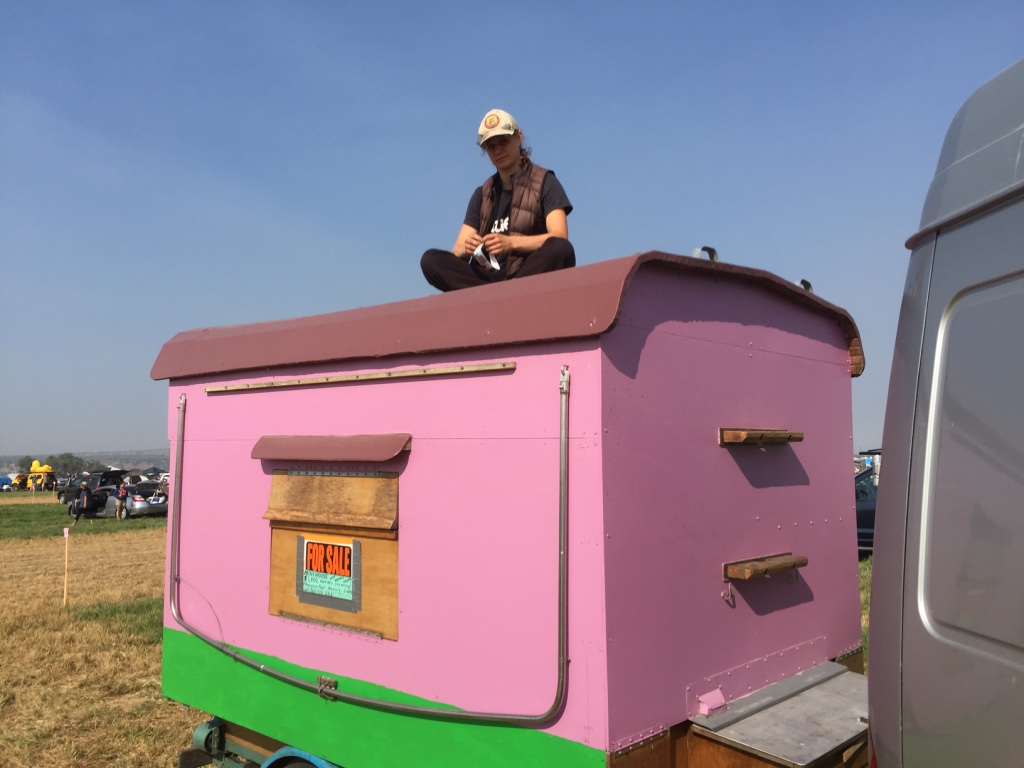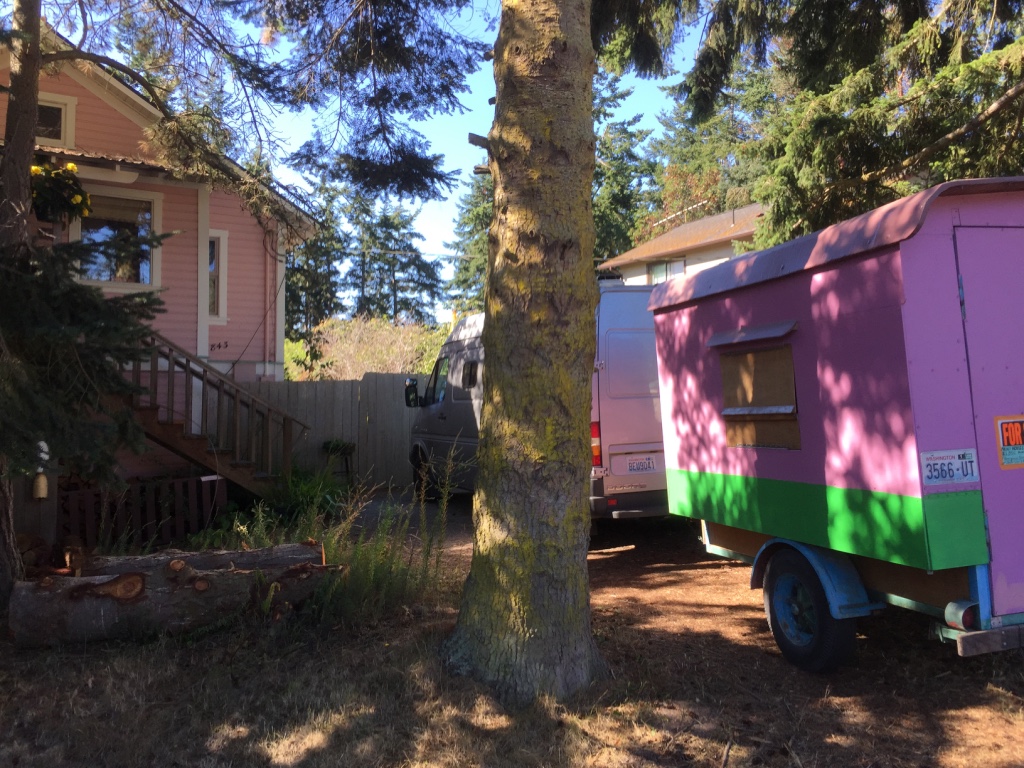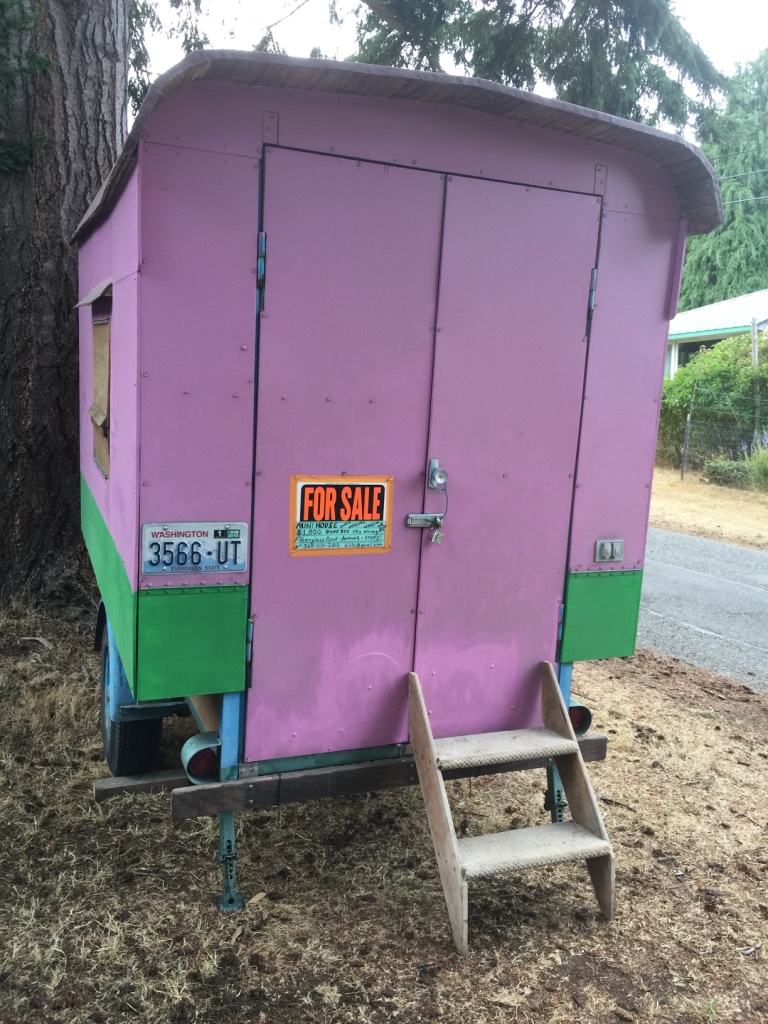 ADIOS



July 30, 2017: RTG PT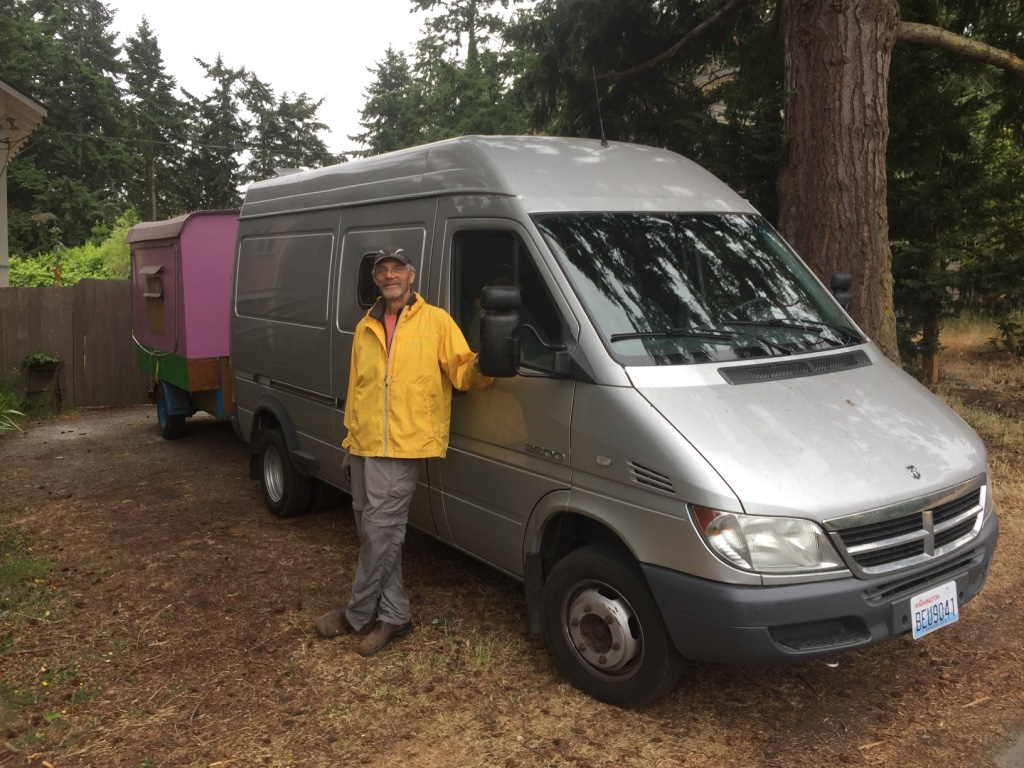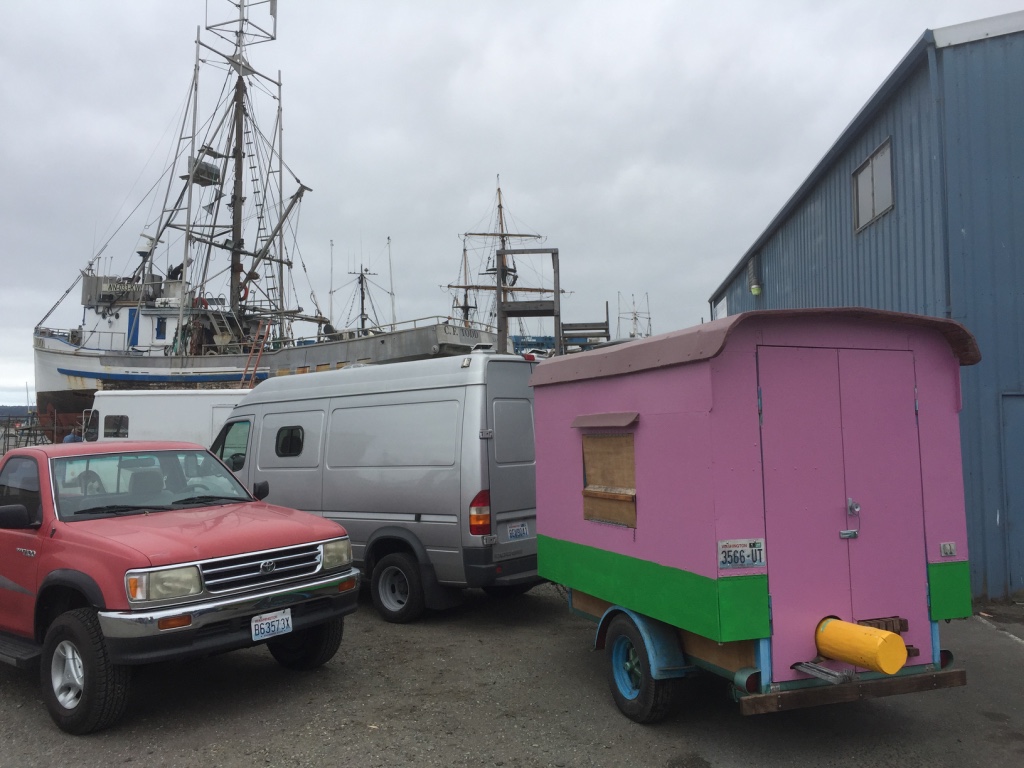 Ready To Go. MGR#10 packed up in trailer and van. Van prepared with sleeping cot and bluetooth. Sheep herders wagon running lights connected. A few more last minute trims remain for Sunday afternoon departure. A 3000 mile continental crossing from Point Hudson to Hudson River begins. An amazing summertime trip. Not a lot of hand crank carosuels being toted around the country these days. Voyage east should take about a week, which includes some friendly pit stops along the way. Computer remaining in Port Townsend so no more news (other than possible Facebook posts) until return sometime around or after the eclipse. Bon Voyage!



July 2017: Retake on June Press Release


Someone will catch the brass ring, a very good thing!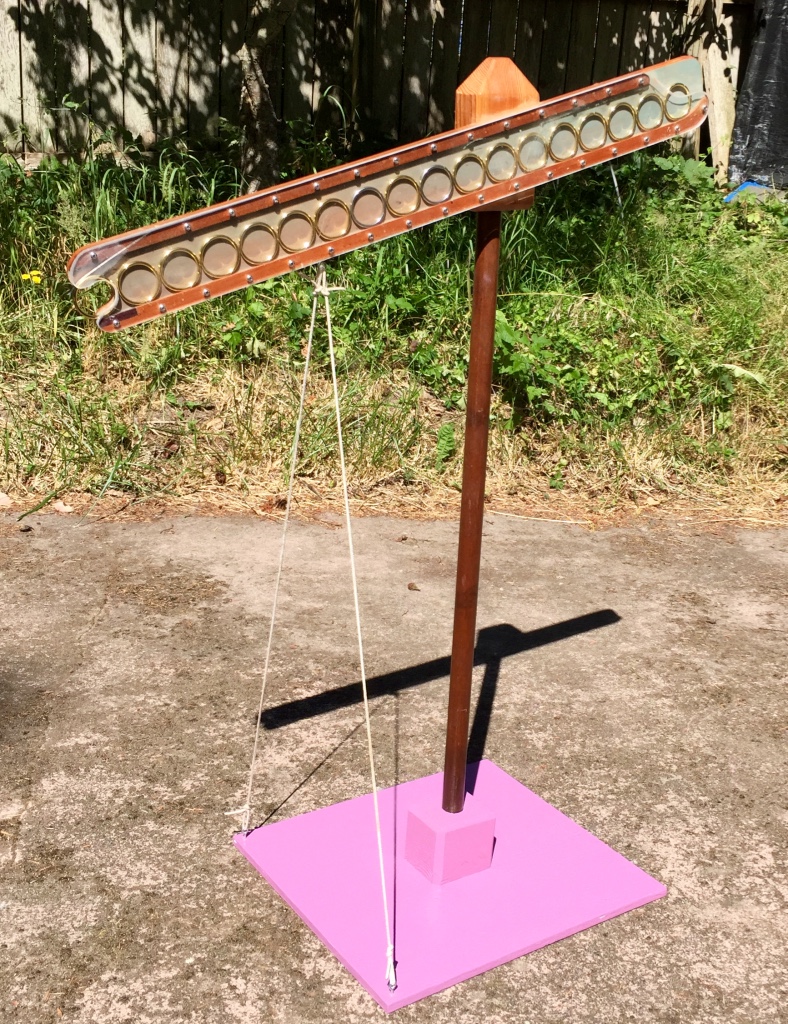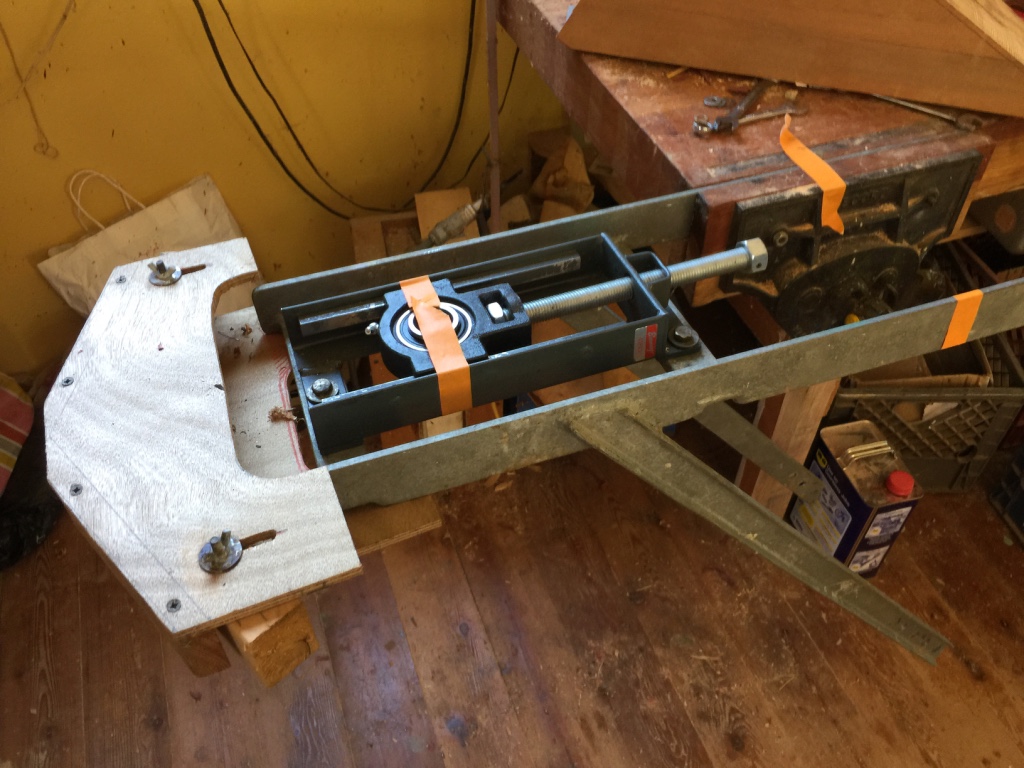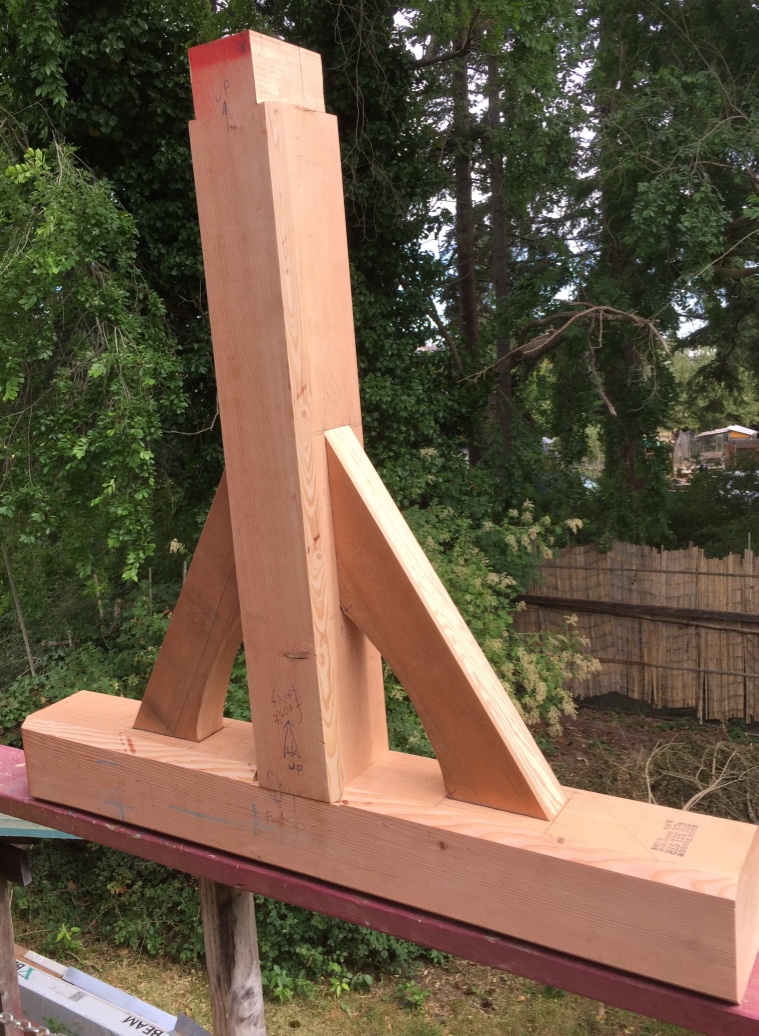 s
Even with enthusiasm and momentum anticipating a great adventure south to find a home for MGR#10, an alternative, just as interesting, popped up. MGR#10 is headed this summer to the Hudson River Valley to participate in the amazing Great Jack O'Lantern Blaze of Croton-on-Hudson, New York (43 miles north of New York City).

As 2017 began carouselmaker Bill Dentzel assumed he was going to be setting up the wonderful portable, steel trailer centerpole MGR#8 once again at the Port Townsend Festival of Wooden Boats in Point Hudson harbor the second weekend of Septrmber. Gradually the year began unfolding in surprising ways as events and directions evolved. Funny though, this fall will still have a carousel event on the Hudson, although river instead of point, east instead of west. The carousel will need to be on the Hudson by mid August to begin the decoration process. This requires double checking all components, building a few new parts, packing, and driving east across the USA, soon.

At the moment MGR#10 is fully operable as a rope pull device, a method dating back over 1000 years. The wooden centerpole and hand-crank "flying horses" style of this carousel is taken right out of an 18th or early 19th century design drawing. It is in the process of having the long awaited drivetrain completed with a simple hand crank in the center of the mechanism. The drivetrain can easily be retro fitted with an electiric motor if needed, for now the hand-crank will do.

MGR#10 has 8 animals and one double swan chariot. (Boar, Cougar, Deer, Bunny, Horse, Froggie, Kangaroo, Skunk). Included with the ride is a classic brass ring dispenser (photo above) for those who would like to learn and play this game. For the Blaze event the carousel will be giving rides to pumpkins. In the future perhaps it will be children, in New York or perhaps a faraway sister city or village. All systems go, coming around third base and headed for home plate, only 3000 miles to the east.

MGR#8 will remain in the Port Townsend carousel yard, wrapped up and quietly parked awaiting orders for its next adventure, which may now be the roads south of the border. Two more animals will have to be made as the horse and froggie jumped ship and are now with MGR#10, not a problem. Making two new animals for that machine will be more than fun!

June 2017: Press Release


Planning for a Mexico Carousel Project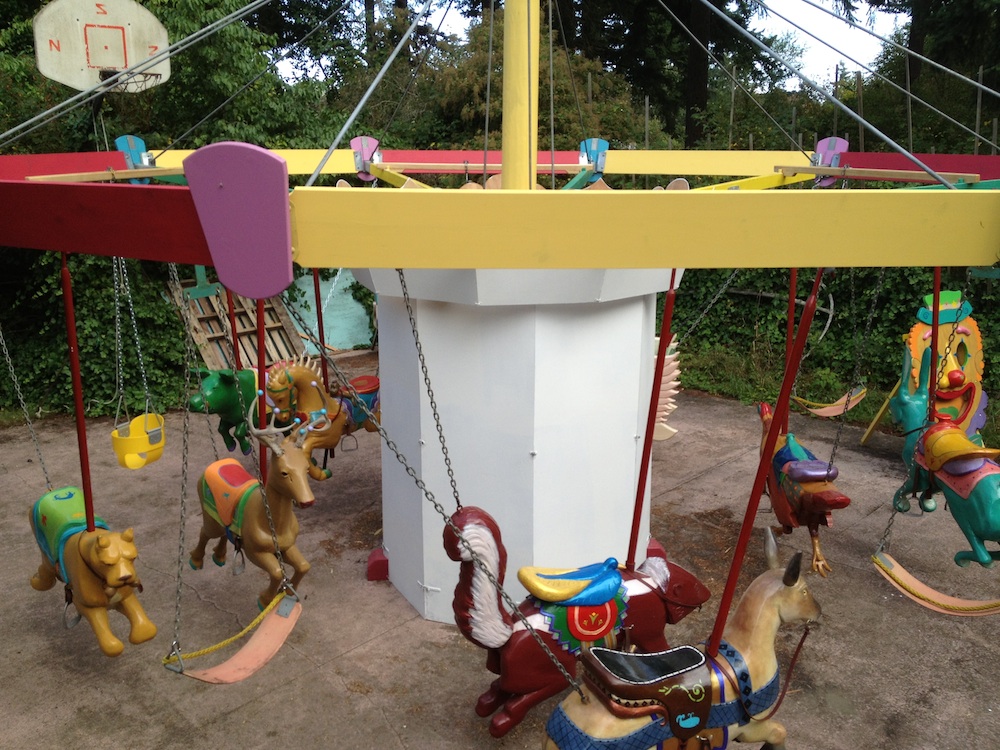 Instead of preparing for another run at the annual Port Townsend Wooden Boat Festival, Team Village Carousel is regrouping this summer with a vision to journey south, south of the border, into Mexico. The quiet safety of Port Townsend will fad in the rearview mirror as a silver cargo/camper van with tow rolls the roads leading to Chiapas. The quest is to find a compatible and loving venue/home for MGR#10 (Merry-Go-Round Ten). (Update August 25, 2017, MGR#10 was sold to NY, MGR#8 will now be the carousel to travel south, actually a better portable machine than MGR#10.)

During the summer one Dentzel carousel activity has been to gather volunteers and supporters to help set-up and fund the operation of the carousel at the annual Port Townsend Wooden Boat Festival, not this year. A redirection of energy is allowing the elaboration of a longtime-in-the-making carousel project with slightly longer legs. MGR#10, the tenth carousel built by Bill Dentzel since 1982, will be on a similar journey as the earlier (1981-82) MGR#1. MGR#1 continues to operate in the village schoolyard of Ochusjob, Chiapas, Mexico (near Comitán). The map for this next journey south of MGR#10 into Mexico is only yet marked in the clouds and mist, but eventually something will appear on the www.dentzel.com website. The carousel is currently viewable in its travelling mode at Bill's workshop at 53rd Street, Port Townsend WA packed into the sheepherders trailer that will be transporting it.

The highways and roads back to Chiapas will be the search path, perhaps the appropriate site is found along the way, there are also several possible options in Chiapas. Throughout Mexico there are many underserved indigenous villages and community centers in need of more attention. A carousel benefits children, families, all generations, as have MGRs#1 through #9 for the past 35 years.

MGR#10 is a classic centuries-old style "flying horses" carousel with the equally time honored ring-toss game. The menagerie of animals is built in the traditional wooden hollow body construction style, each with glass eyes. They rotate hanging from sweeps on a circular frame suspended from a large thrust bearing at the top of the wooden centerpole. Scenic panels mount on the perimeter of the frame and also adorn the centerpole; they will be decoratively painted later in Mexico. In addition to the eight animals there is a double chariot and five swing seats that together carry a total of 15 riders.

There is no shortage of operators. Regardless of the power method of the moment it always seems that someone, be it young person or adult, wants to make the carousel go round. There are usually several motor options, the most basic and ancient being the "rope-pull"; a rope hanging down from a sweep to walk or pull the carousel around, eventually momentum takes over. Depending on the particular set-up there can also be a hand-crank, foot-pedal, or electric motor. The other job of the operator is to see that the rings for the ring catching game are collected and reloaded into the ring dispenser at the end of each ride cycle, that job is often enthusiastically done by additional voluntary assistants in exchange for rides.

Finding a home for this carousel will entail making some sort of deal with a new owner, it could simply be a cash sale, or perhaps a trade of some sort. Mr. Dentzel is considering the establishment of a workshop and studio where younger artisans can learn the art of carousel making and decorating, a space for this could be part of the deal. The bottom line is that this carousel is a classic fully functional fun ride made in the centuries old "flying horses" style, it is durable and will last indefinitely and must have a home. The United States appears to be a bit over developed to appreciate such devices therefore Mexico is the obvious nearby best choice.

The completion of the carousel with a pavilion is a labor of love and a powerful statement to the children of the world; simple, traditional, handmade, fun things count, and they know it. In the adult world there is not a great market for carousels, they just don't fit in well enough with the fast paced, high tech scheme of modern American life. Yet in practice they are an exciting and enjoyable complimentary contrast to the digital world children are immersed in. Nevertheless, small efforts such as this remain outside the norm and are rarely seen. Mexico is less regulated and more accustomed and appreciative of traditional handmade consumer items, therefore…once again…head south.

It will cost some thousands of dollars to make this southward journey pulling the carousel inside its trailer towed behind a travel van. Some sort of fund raising should really happen, that too is a matter of organizing. Perhaps you would like to see more of this kind of sharing happen, if so lend a hand; help organize a fund raiser, make a donation, join the caravan and come along to help find a village. All contact information is available at www.dentzel.com. This is an adventure with a goal of goodness for an as yet unknown site in our challenging world.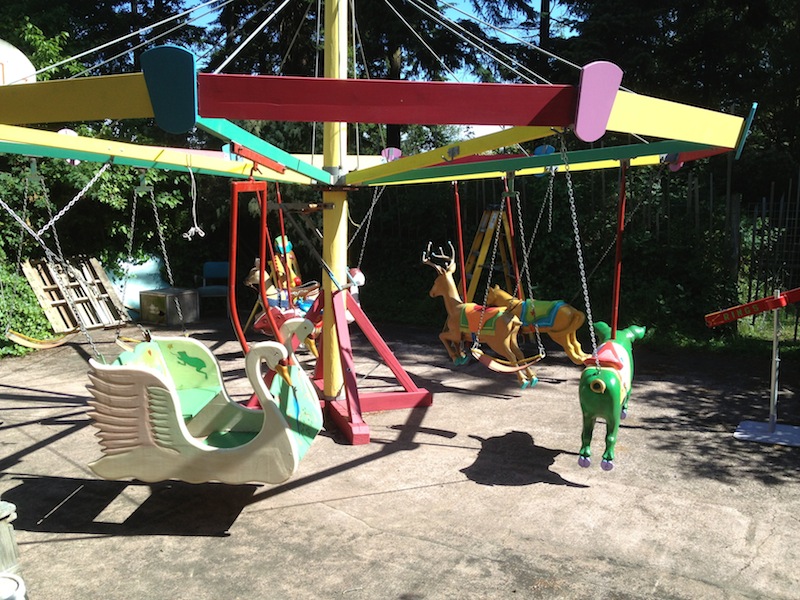 February 2017: William Dentzel revisits carousel in Ochusjob, Chiapas, Mexico


In operation for 35 years at elementary school, still going and well cared for.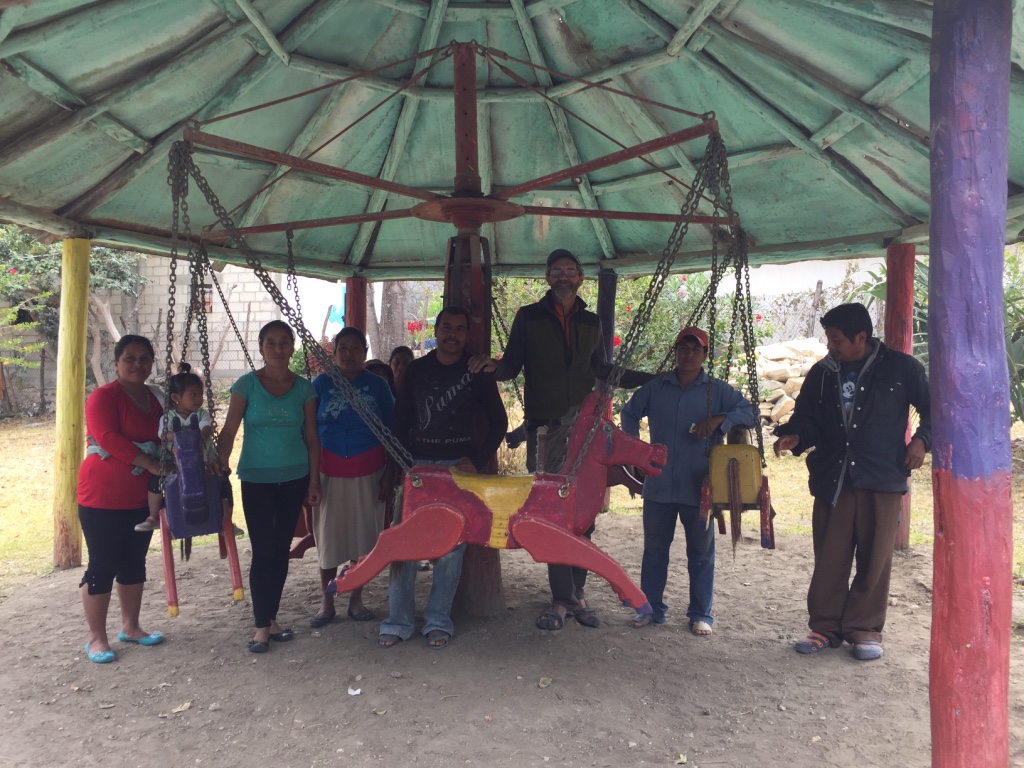 November 2014: Latest "Animal"
Airplane named "Olive Oyl".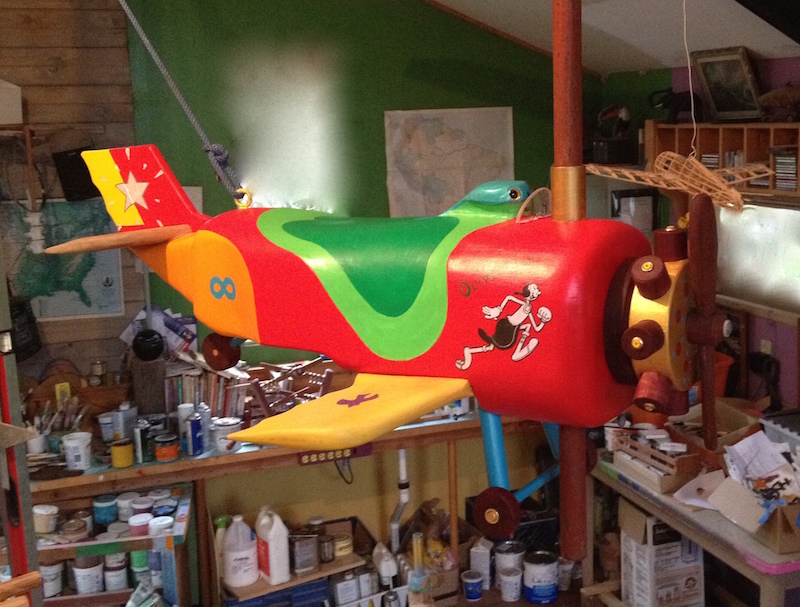 September 2014
Video of operation and ring catching game (1 minute 9 seconds) at 2014 Port Townsend Wooden Boat Festival. (2015 and 2016 had similar operations. 2017 probably won't.)