Drawings of the Carousel of the Olympic Sea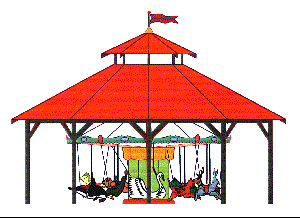 Proposed Pavilion for the Carousel of the Olympic Sea.
The animals.
They are all completed except the seal has been transformed into a frog.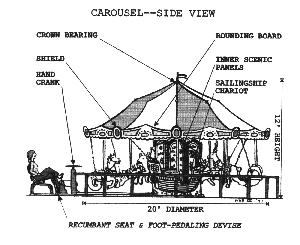 The carousel works something like this if a foot-pedal device is used, a hand crank or solar/electric system can easily be fitted.
This drawing shows a canopy top, a pavilion is preferred.

Site plan idea for a city lot downtown (no longer available) showing pavilion footprint with bay for foot-pedaling device.
Carousel is the pink decagon inside the pavilion. Lot size was a little over 50' by 50'.
---