Rare Contemporary Dentzel "Flying Horses" Carousel
MGR #10 SOLD, no longer available.
Sold Only as a Complete Unit with Centerpole Mechanism and Animals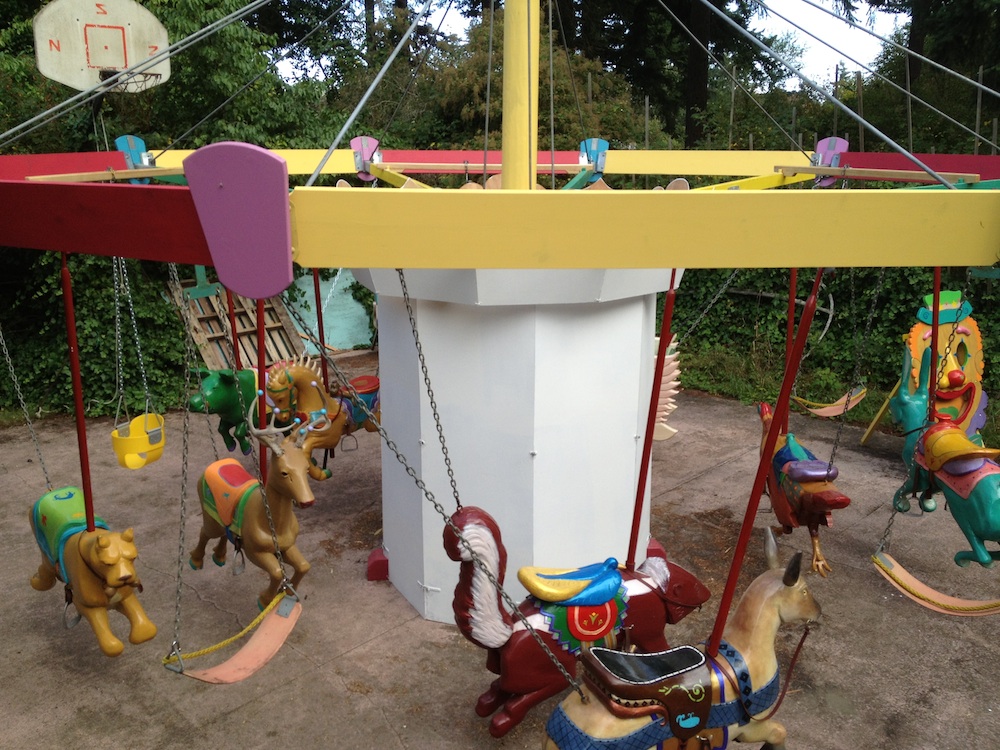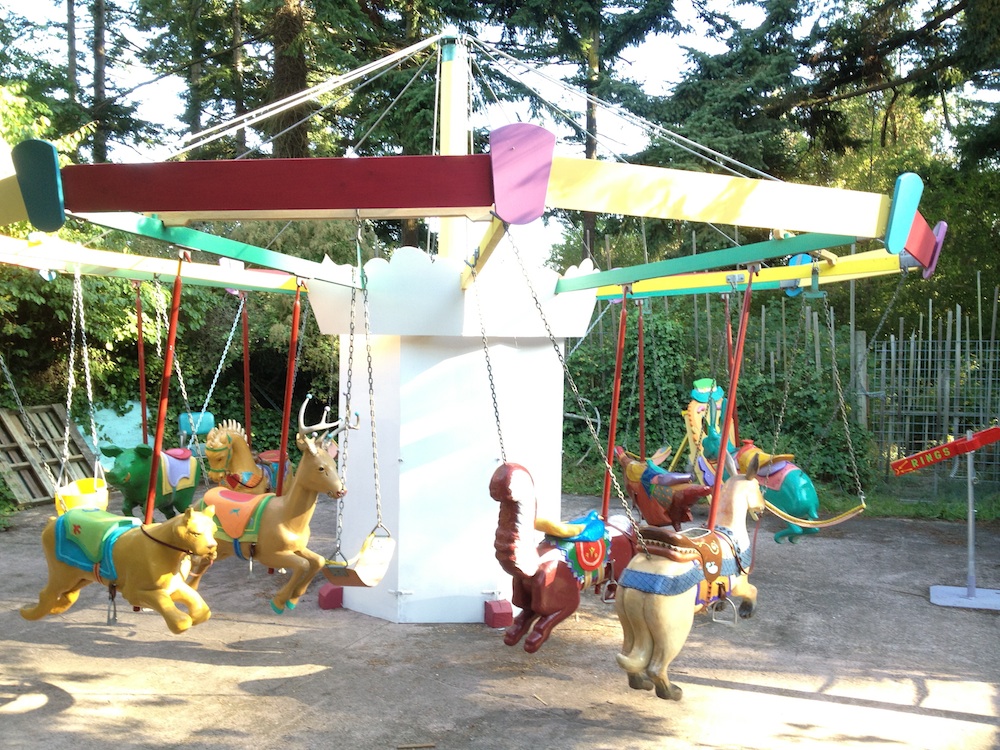 TRADITIONAL "FLYING HORSES" CAROUSEL OPERATES and can be UP-GRADED
Perfect for Your Town or Business, Owner Financing Available

This 12'-6" tall, 20 foot diameter, 15 rider old style "flying horses" carousel is complete and ready to operate. Kids love this ride and the ring catching game. It has eight animals, a double chariot, and five swing seats. William H. Dentzel is selling this sturdy carousel for $25,000. See parts list and drawing or Word Doc for what is included and also what items can be added.

Bill has conducted several month long community and private carousel making sessions where animals and decorative parts have been made and/or painted. See the Carousel Animal Construction Handbook for instructions how to build your own animals. You or your group can add on to this carousel or work with Bill while learning the animal and/or scenic panel construction and painting techniques. As it is now the carousel operates easily with a rope-pull drive and carries 10 riders.

Visit Village Carousel Project to read accounts of other contemporary Dentzel carousel projects. This carousel requires very little maintenance. It does require an operator and must be protected under a 24 foot or larger diameter pavilion. A sturdy pavilion design is provided with carousel.

TOP VIEW and SIDE VIEW (1/12 scale model)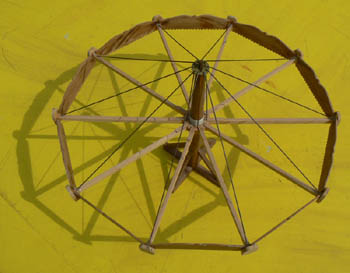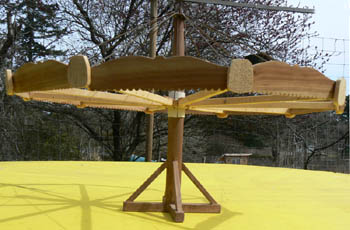 Contact:
William H. Dentzel
843 53rd Street
Port Townsend WA 98368
Email: bilito@gmail.com
Cell: 360-531-2812
Web: http://www.dentzel.com